I removed the seat located the loom from the connector and cut the 4 wires about 3 inches from the main loom.
The two yellow/red wires were soldered together and insulated. The green and black wires are kept apart and insulated. The wires were then taped to the main loom to keep clean and dry.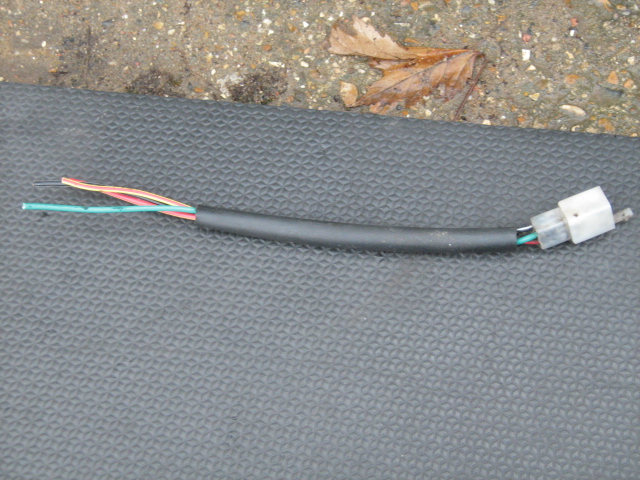 Removed section of loom
This was a strange fault and as people have posted before they have cleaned the connector up using wd40 and the like which has worked but only for a short while. Removing the switch and tucking away the loom has hopefully erased this fault completely.