Refit the rocker cover and tighten the screws down evenly.
Refit the spark plug, fit the "O" ring on to the side cover and bolt the cover back over the flywheel bolt. Finally run the engine and check for oil leaks.
You may find that when the engine is at normal operating temperature you have to reset the idle speed.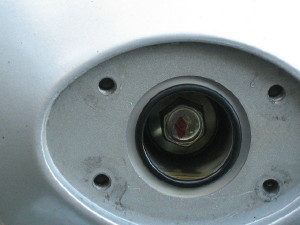 Remove "O" ring and refit on to chrome cover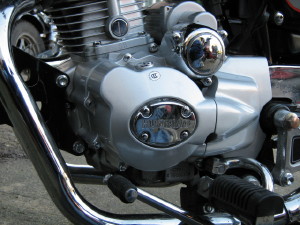 Chrome cover refitted