As the engine is "of old design" i decided to go for an oil designed for motorbikes. Halfords 10w40 4stroke oil semi synthetic.



Run the engine for about 10 mins as warm oil flows better than cold. Place a suitable container under the drain plug and using a suitable 17mm socket or ring spanner remove the plug.

Whilst the oil is draining remove the oil fillercap/dip stick.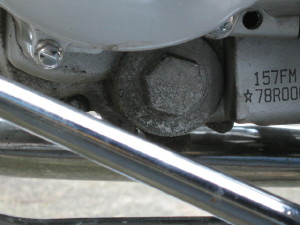 Cover of oil filter/strainer